Blog details
We are making native app development being the
base of mobile strategy today.
Let's Talk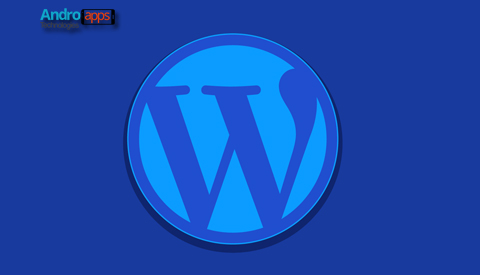 Web Development | WordPress | WordPress Developers
Guide for WordPress Developers – Best Hosting Plans and Perks
WordPress is one of the best content management systems. WordPress has powered many popular sites of our time, and the list includes BBC America, TechCrunch, MTV News, The New Yorker, Bloomberg Professional, Sony Music etc. It mainly appeared as a blogging platform, but now it can power different types of dynamic websites. You can also consider choosing this CMS to develop online stores.
WordPress mainly offers two benefits that neither of the other CMS offers. It is easy to use. You do not need any technical knowledge to post, edit and manage the content of your website by using this CMS. On the other hand, it is also very easy to develop a site on WordPress. In case you are not a professional web developer, even then, you won't find it difficult to develop a WordPress website.
You can easily learn online how to make a WordPress website. The job is not as difficult as it seems. But the real complication arises when it comes to choosing the right hosting for WordPress.
Many companies offer to host WordPress as well as WordPress development. So, if you are a newbie, then choosing the best one for your website can be an awe-inspiring job. Find out here a complete guide and learn about the best WordPress hosting in detail.
#1 SiteGround
This is the most reliable hosting company for WordPress. Regardless of the size of your WordPress website, you can opt for SiteGround. Check out here some of the key features of SiteGround that make it far better than its competitors:
Free website migration
99.97% Uptime
Unlimited SSL
Fast SSD hosting
So, if you are looking for the best hosting plan for WordPress, you must opt for SiteGround.
#2 Bluehost
This is one of the most renowned names in the hosting industry. Currently, they are hosting over 2 million websites. So, if you are looking for a reliable service provider, then you can confidently opt for Bluehost. They mainly craft their hosting plan for small businesses.
#3 WP Engine
This is another best service provider that offers an excellent hosting solution for WordPress. WP Engine has the ability to handle massive traffic. Some of the key features of their hosting plan are as follows:
Free website migration
Fast SSD servers
Fast SSD hosting
So, these are the three best service providers that offer excellent hosting plans that you can consider for your WordPress website. You can choose the best hosting for your site based on your preference. This is all for now. If you still want to know anything regarding WordPress development or the best WordPress plugins, then feel free to leave us a mail.
Benefits of WordPress - 3 Things WordPress Developers Must Know
Since 2003, WordPress has been serving the blogging community. But especially in the last few years, it has appeared as the most powerful website creation tool. Now, developers across the globe opt for WordPress for developing websites and delivering top WordPress development services.
The template system and the plugin architecture of WordPress have made it one of the most powerful and the most useful content management system. You don't have to write a single line of code to develop a high functioning site. WP plugins will take care of it. On the other hand, the free and paid WP themes will help you design a beautiful website.
Well, these are some of the common benefits of WordPress. But apart from that, WP offers plenty of other benefits that you still don't know. Continue reading to know the unrevealed benefits of WordPress.
Community
Several studies have revealed the fact that almost 30% of all websites are developed on WordPress. In fact, it holds the maximum amount of CMS market share. So, it is not difficult to understand the point that a huge support community backs WP.
They always help people address all of their WordPress web design and development needs. By performing a simple Google search, you can easily find a WordPress community website. On such networking sites, you will get the opportunity to meet other WordPress web developers and designers.
SEO Ready
Designing a website is only half the job. But what's next? If you fail to drive traffic to your site, there's no point in building one. So, if you want to drive traffic to your website organic, you have to focus on SEO.
Many WordPress developers don't know that SEO is one of the best content management systems in terms of SEO. The user-friendly platform of WordPress has made it really easier for web admins to deal with the on-page elements of a site.
The code behind WP is easy and simple. This is the main reason why search engines love WordPress. On the other hand, plugins like Yoast SEO helps site owners to include metadata in a hassle-free way. They can also craft slug by using the power of Yoast SEO.
Social Media Integration
This is another important benefit for which owners should choose WordPress for developing their website. Google and other search engines have started to use social signals of a brand as an important ranking factor. You can easily integrate your social media accounts on WordPress in a situation like this. It will help you to generate clear social signals.
These are the top 3 untold benefits of WordPress. Meanwhile, developers should also stick with a WordPress community website if needed. It will help them to address all of their WordPress development needs. So, before you hire a WordPress developer, make sure to do your bit to make the most of this opportunity.