Blog details
We are making native app development being the
base of mobile strategy today.
Let's Talk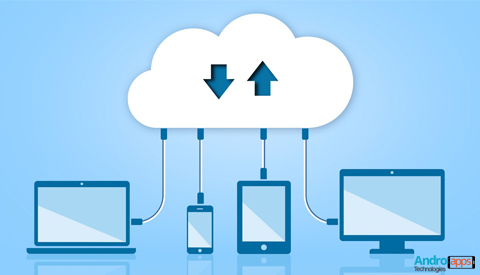 Cloud Data Migration | Cloud
The Best Cloud Data Migration Strategies and Practices
Migration to the cloud can be a difficult undertaking. It can be costly, time-consuming, and difficult. Cloud data transfer is the greatest alternative for organizations or enterprises that require scalability, agility, and security. According to recent research issued by Gartner, cloud investment will account for roughly 14% of worldwide IT revenue by 2024. Many businesses argue that migration is critical to their success, yet many are having trouble making the transition to the cloud.
Successful Cloud Data Migration necessitates a significant cultural transformation as well as meticulous planning that include participation from all departments. A single blunder could cost you valuable information.
What is Cloud Migration, and why is it necessary?
A cloud migration strategy is a plan developed by a company to move all of its infrastructure assets, including data and applications, to the cloud.
Organizations and corporations should use a Cloud Data Migration strategy to make their operations more efficient. This is critical for firms transitioning from legacy systems to cloud computing for the first time, as well as current Cloud users looking to maximise their investment.
Businesses can use a Cloud Data Migration Service to identify and execute the quickest transition from on-premise to cloud. A well-thought-out cloud strategy also aids in evaluating whether workloads can be moved, rewritten, or maintained on-premises.
The Difficulties of Cloud Migration
Despite its many advantages, Cloud Data Migration Company poses significant problems that you should be aware of before proceeding. Check out some of the suggestions made by our team of specialists.
· Minimizing Disruption- Given that a single hour of downtime might cost $100,000, it's important to keep disruption to a minimum. Any public Cloud Data Migration Service in India must be carried out in such a way that other apps are not disrupted.
· Security and Compliance-With the increasing number of data breaches, enterprises must guarantee that not only the data they migrate to the cloud is secure, but that they also follow all applicable legislation.
· Wasted Cloud Budget- One of the major advantages of the public cloud is the cost savings compared to provisioning on-premise infrastructure. It's worth noting, however, that some studies suggest that 30% of organisations' budgets are wasted, and it can be cost-effective depending on how you use it.
· Capabilities Gap- There is a scarcity of employees with the necessary skills to secure cloud infrastructures and ensure that cloud migration is as painless as feasible. People that understand IT security aren't enough because public Cloud Data Migration Mumbai necessitates an understanding of other platforms like AWS and access management.
· Maximize your network's potential- Public cloud providers use the internet as their default network. Some businesses, particularly major corporations, may be concerned that the internet is too slow and insecure to achieve their objectives.
Begin mapping out a migration strategy that identifies clear business objectives and uses cases for shifting to the cloud. As a result, for your organisation or enterprise, the best option is to move in stages. However, executing the move in a seamless and effective manner is no easy task. Your company will set things right if you follow these guidelines. For more information go online.