Blog details
We are making native app development being the
base of mobile strategy today.
Let's Talk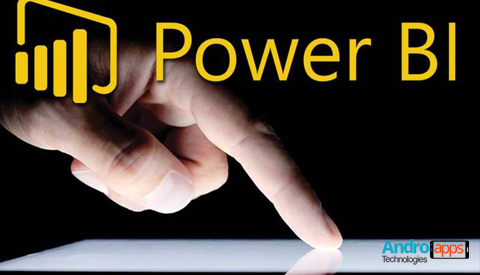 Business Intelligence | Mobile App Development
The Importance of Business Intelligence in the Development of Mobile Apps
The integrated software used for company analysis and management is known as Business Intelligence in App Development or BI. BI allows numerous businesses and organisations to readily evaluate their data without the assistance of an IT department. As a result, we can argue that BI has advanced mobile app development.
Smartphones are the best example of how AI has changed the face of the modern-day. Business Intelligence in App Development is gaining increasing traction as a result of these technologies, and there is still a lot to learn.
And we were getting a lot of ideas on how to write about the importance of business intelligence in mobile app development. So here we are, ready to assist you. This blog will provide you with all the pertinent information. As a result, make sure you read it all the way through.
What is Mobile Business Intelligence, and how does it work?
Mobile App development company refers to the ability of mobile devices to learn, adapt, evaluate, and comprehend user behaviour in a variety of ways. For example, if a mobile user disables the vibrate option when in silent mode, the vibrate option is disabled as well. In this case, your phone studies and understands the settings that need to be changed to make the user's life easier.
And, thanks to the ongoing advancement of cell phones, their function is now not just limited to interacting with people, but also to obtaining information and using that information for data analysis.
Mobile intelligence is the ability of business owners to provide relevant service to customers at any time and in any location using collected data. It enables them to broaden their decision-making capabilities and provide better service. So choose the best Mobile App developer for amazing services.
Business Intelligence Benefits
One of the most significant advantages of Mobile Business Intelligence is that your consumers can access data at any time and from any location. Here are some of the most important advantages of Mobile BI for your company. Here are some of the most important advantages of choosing the Top Mobile App Development Services.
· Obtaining information -When you use the Machine Learning model in your mobile application. The data will be delivered more often or in real-time. With this information, you will be able to complete many tasks in less time and with greater efficiency.
· Making the best decisions -When you have constant access to the data you've obtained and can examine it using a variety of tools. It makes it very simple for all business owners to make quick and effective judgments.
· Customer satisfaction has increased - When your performance is up to par and you are ahead of the competition, your productivity rises. As your productivity rises, you will be able to reach your customers faster and provide better service. When you connect with your consumers, you will be able to meet their needs and make them happy with your services.
A happy customer will help you produce more referrals, which means more money in your pocket. Many companies are creating mobile apps to make their operations smarter, more effective, more productive, and more customer-focused.