CRM & ERP Development
We are making native app development being the
base of mobile strategy today.
Let's Talk
CRM & ERP

Development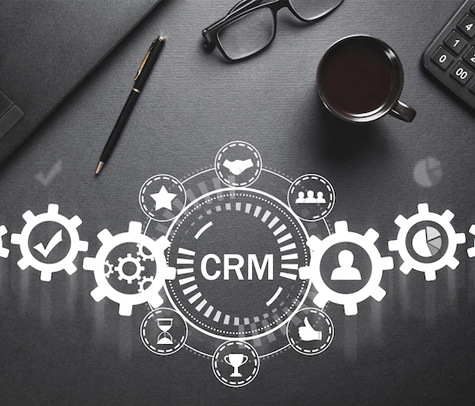 Every organization runs businesses in the quest to achieve profits. Although, selecting the most efficient technology is the right step toward experiencing real development. Information management software plays a crucial role in taking innovative strategies and making important decisions in any large-scale business. Companies should invest in CRM and ERP system development to experience the most efficient and automated business operations.
Employing the comprehensive CRM and ERP application program, a company can access customer-oriented data to track their interactions. This single business platform can gain easy access to customer orders, their shipments, customers' previous order records, customer service requests, and other important data that helps the company make the most fruitful planning for increased customer satisfaction.
About us
At AndroApps Technologies, we offer round-the-clock assistance to our clients so that everything goes flawless. We ensure delivering uninterrupted support throughout the business process so that clients don't experience a single error in the project. Our highly skilled technical team offers a one-of-a-kind solution so that your dreams come into reality. We only leverage state-of-the-art technologies to deliver surprising results. If your business needs customized automation tools like CRM and ERP systems, connect with our developers to have the most integrated advancement to outperform your competitors.
The benefits of using CRM and ERP development tools are as follows:
Speedy sharing of information among numerous company divisions
Automation of daily routine activities
Making an on-time decision with the support of up-to-date information
Reducing dependence on the manual interference
Experiencing greater sales as well as profits by direct connections with customers
Streamlining whole business operation for better customer support
Helping in getting insights into records to proper production planning and decision making
Boosting sales and retaining old as well as new customers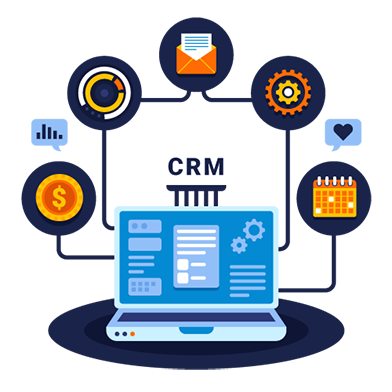 Our offerings
Data analytics
Sales tracking and daily reporting
Customer service
Centralized data on customers
Live communication
Supply chain management
Cloud security
Better coordination and collaboration among employees
Real-time tracking of inventory
Wise usage of resources
Improved performance
Why choose us?
Trusting our CRM and ERP specialist will get you with following special services:

Zero overpayments for unidentified functionalities

Effective installation of ERP and CRM systems in every device of the office network as well as other applications

Implementation of effective solution in the shortest possible time

Quality unification with extrinsic devices like KPI, email, external database, etc.
Ready to modernize your business process? Get in touch today with AndroApps Technologies
With years of experience working with a client base throughout the world, we always prioritize sharing our practical experiences with our clients so that their thoughts reflect on their business output. At AndroApps Technologies, we believe in maintaining best-in-class quality and customer satisfaction. Our members also come with innovative thoughts and updated technology so we can support the overall business operations and earn the loyalty of customers.
If you want your clients to provide maximum data protection and standardization of information management systems, contact us immediately to build an innovative business model. We welcome you to experience our CRM and ERP development services to reach the top.